Süddeutsche HiFi-Tage 2019: Experiencing beaudioful.
We will be there: "Süddeutsche HiFi-Tage 2019" in Stuttgart, Germany. On Saturday the 7th of September from 10 a.m. to 6 p.m. and Sunday the 8th of September from 10 a.m. to 4 p.m. in Stuttgart. Admission is free for you. Our opening into the German HiFi exhibition season after the summer break. We can hardly wait.
For the first time we will present the production version of the beaudioful® LÜTT - the little brother of the famous beaudioful® RÄCK. From now on it features brass mounts and brass spikes, which ensure an even better coupling of the modules to each other and to the ground. This makes the sound much more homogeneous and the locatability of the instruments noticeably more conclusive. Naturally in the well-known distinct, elegant appearance of genuine beaudioful® furniture.
What a craftsmanship like beaudioful® can offer, will also be demonstrated with a special edition of the beaudioful® LÜTT for EINSTEIN-Audio Components. True to our design claim, we have built EINSTEIN a LÜTT that offers maximum stiffness, superb damping and thus an ideal base for the components of Bochum's high-end hi-fi company. Manufactured from an exclusive wood composite material made from renewable raw materials, which is layered and further refined in a special bonding process. Subsequently, it is cut into panels at a certain angle transverse to the direction of the layer - the angle ensures that none of the layers have the same dimensions, which results in the fact that no standing waves can spread and thus an excellent internal damping performance of the board itself with maximum rigidity at the same time. Last but not least, a scratch-resistant matt high-tech laminate is bonded to the top and bottom. In combination with the brass mounts, stainless steel screws, anodised aluminium columns and brass spikes, which rest in stainless steel bearings, a special piece of audiophile sound furniture is crafted - the sleek and unique design of beaudioful®.
In addition, we will of course show the popular beaudioful® RÄCKs made from solid wood, which have become a favourite with a growing number of fans. Bring your family and friends. Let us inspire you, too.
You can listen to, see, touch and experience the beaudioful® products in the demonstrations by EINSTEIN Audio Components, AirTight, Rike Audio, Rui Borges Turntables, Cube Audio, Reed, Bohne Audio, Trinnov and Audiospecials - in the rooms: 28, 38, 315, 317, 334 and 436. beaudioful® means experiencing with all your senses.
High End München 2019: As simple as that.
We took part and were represented at five stands with a variety of partners. On our beaudioful RÄCKs and beaudioful lütts (prototypes) top equipment of great brands found their solid spot and set those adequately "on stage". Two times in Hall 3 with Cube Audio, Lampizator, Tektron and DeVORE FIDELITY, Audiomat, Schröder, H.E.A.R. and even three times in Atrium 4.2 with Wolf von Langa, Primary Control, AirTight, AXISS Europe and Einstein-Audio.
A big setup played with a very dynamic combination of Primary Control tonearms and turntables, picked up and amplified with finest AirTight amps and transformed with fieldcoil converter based loudspeakers of Wolf von Langa. In this setup, the beaudioful RÄCK made of wild oak with its extremely high stability and neutrality was just right for us. It was a special delight for us to be able to continue our joint success from 2018. This time we had separate RÄCK M for the turntables with us - it fits perfectly and sounded absolutely amazing.
There was another big setup to admire and listen to at Einstein-Audio. A really impressive chain, thought through down to the last detail in Einstein's brilliance. Especially the simplicity is often the clou - this has come to our eyes and ears once again. In the second room there was "small and fine" to see and hear. A frequent question of the listeners: Where is the subwoofer? The beaudioful lütt (prototype) shown here can be trimmed acoustically, so that the devices find a rather hard or somewhat softer surface. The sound came "only" from the small loudspeakers, with very big sound as you can imagine. In the entrance there were all kinds of technical details to marvel at and many interesting conversations with visitors, customers, friends and partners.
Through the German distributor H.E.A.R. we could play with DeVORE FIDELITY. Real handwork by a really awesome team from New York. Among others, Audiomat devices and a very special unique turntable by Frank Schröder from Berlin were shown and heard. All positioned on our new beaudioful lütt. There was also a big beaudioful RÄCK at Cube Audio booth, with equipment from the companies like, Lampizator, Tektron and a top-class drive from Rui Borges.
Three days of construction, four days of trade fair and two days of disassembly: the everyday madness. It was worth it. Many thanks for the great support, the valuable feedback and the many interesting discussions. As the saying goes: After the show is before the show. We are already looking forward to the next one. Our very special thanks go to Wolf, Bernd, Arturo, Jörg, Jack, Henry, John, Arnd, Grzegorz, Michael, Susanne, Volker, Annette, Reiner, Stefan, Caroline and all the other diligent helpers behind the scenes, at the fair and supporters from near and far.
See you soon and love from the beaudioful team.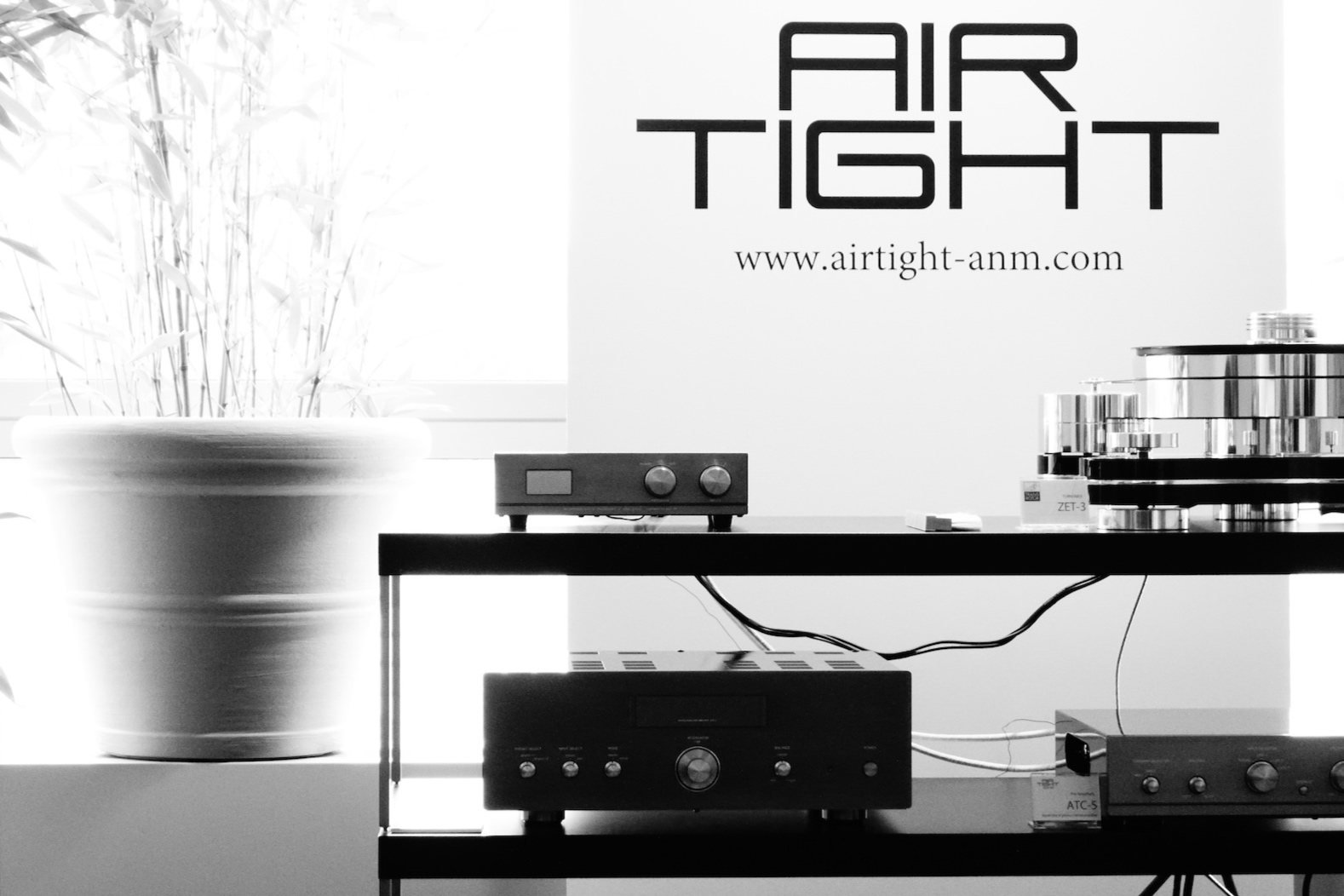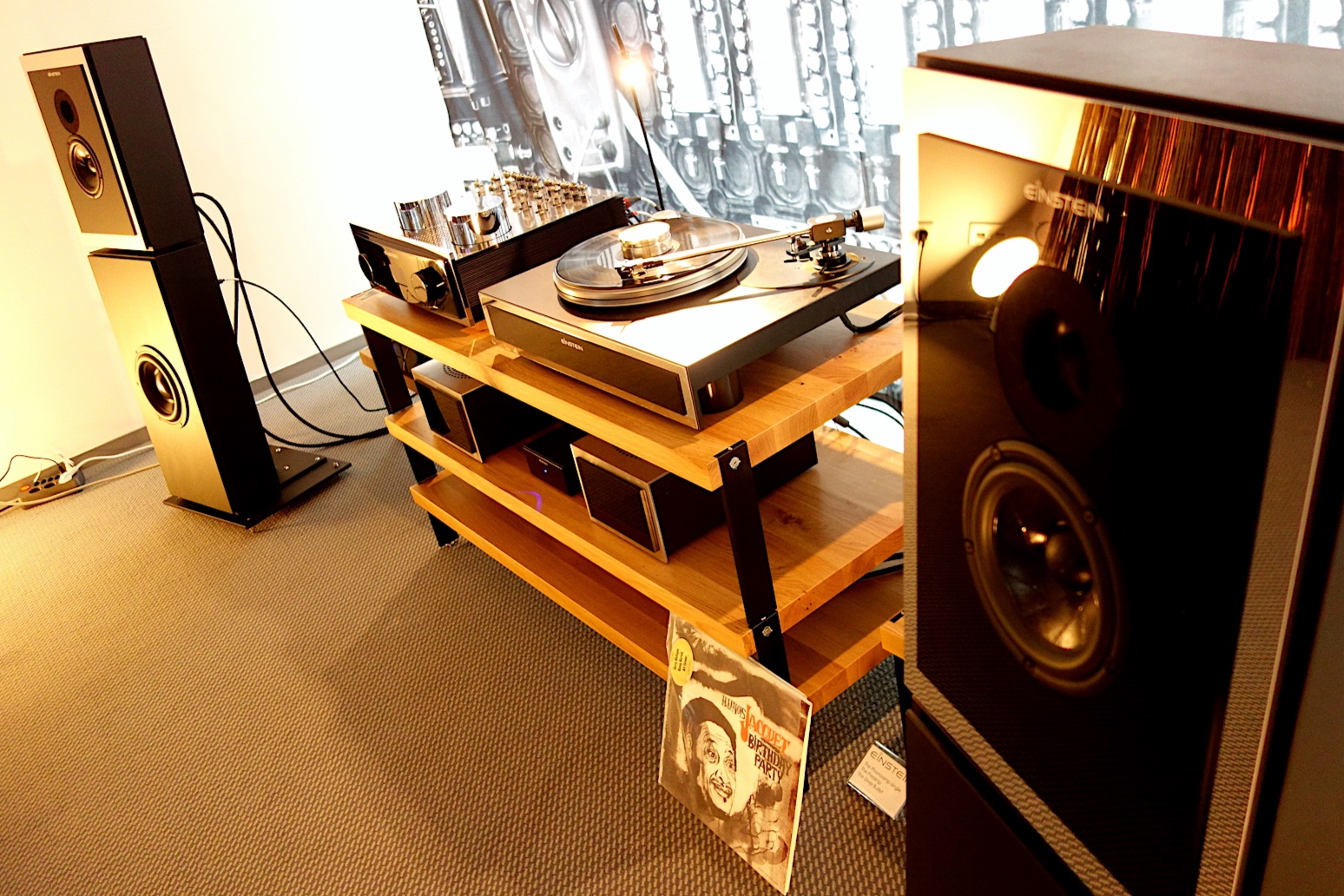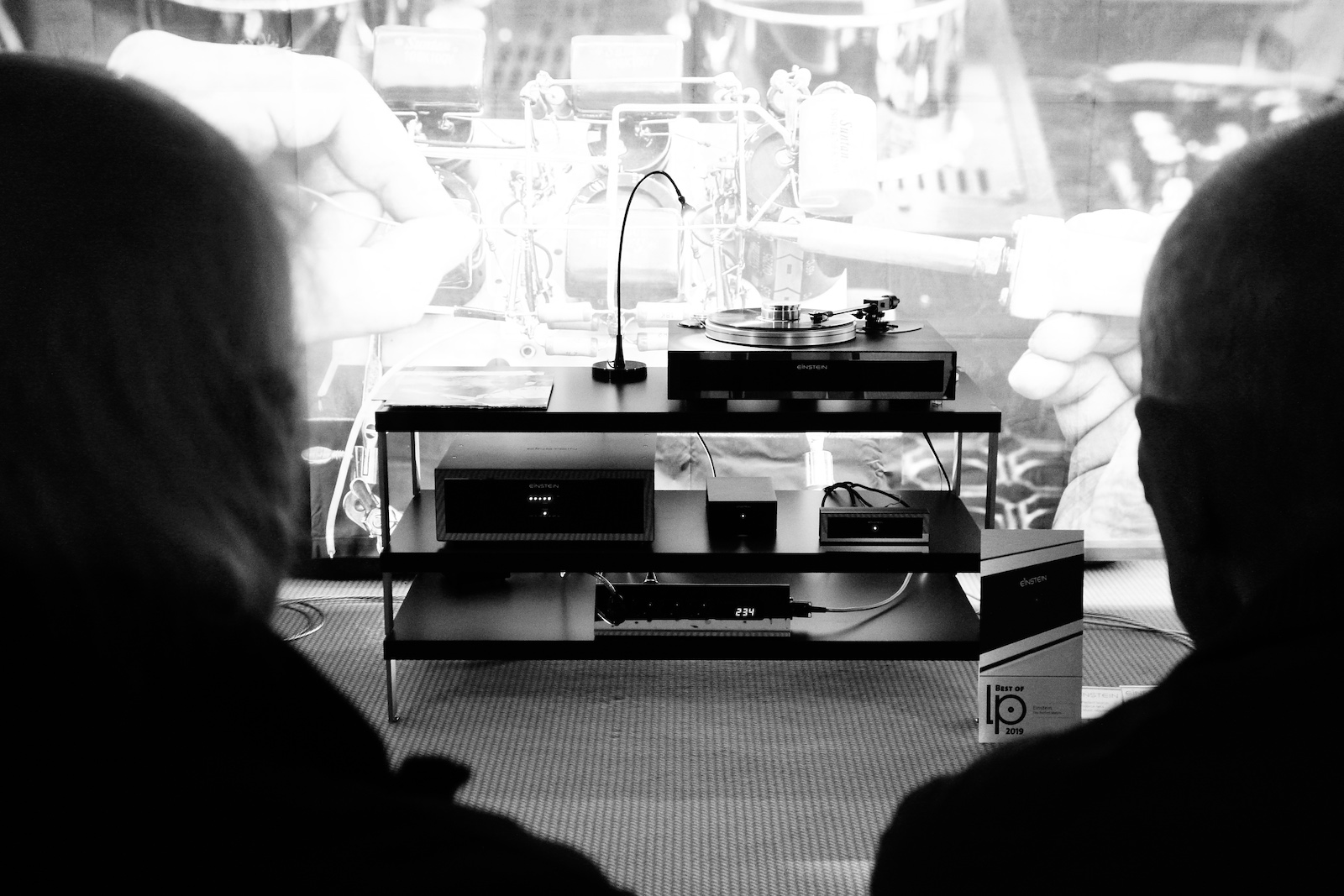 The most beautiful joy is anticipation: High-End Munich 2019
For weeks we have been in the middle of preparations for what is perhaps the most important fair for the hi-fi scene in Germany, Europe and the world: High-End Munich from May 9th to 12th this year. What kind of party will this be? It will be a celebration. That's for sure. It will be passionate, passionate, passionate. It will be big and a little smaller - that's a hint. We have developed and worked the last weeks properly. We want to present our new ideas to you, the hifi community and the world. We celebrate a product premiere. It will be a blast. We are definitely looking forward to feedback, enthusiasm and questions.
Ingenious our new cooperation with Einstein-Audio. We believe the two companies Einstein-Audio and us have just found each other. High-quality workmanship, timeless design, high-tech and love of detail - all made in Germany. We are proud to have won a partner with Einstein-Audio and are looking forward to the future cooperation. It will be fabulous! The setups in the Atrium 4.2 F232 a,b,c ... here is the link to the fair plan.
Of course we are also with Wolf von Langa, Primary Control, AirTight and AXISS Europe. Sensational loudspeakers, sophisticated turntables, great tone arms and timeless state-of-the-art tube electronics paired with our beaudioful furniture. A lot of sound from the black gold and legendary tunes. Surely one of the best chains on the High-End and definitely beautiful to look at - simply beaudioful. The setups in the Atrium 4.2 F231 c,f ... also the link to the fair plan.
The H.E.A.R. GmbH lets high-quality equipment of Audiomat, Schröder, Tellurium Q® and DeVORE FIDELITY sound and shine on furniture of us. We believe they rely on us - in the truest literal sense of the word. Quite honestly: Fantastic appliances, high-quality workmanship, clean in appearance. Simply beaudioful. To listen to and marvel at in hall 3 at booth L03 ... here the link to the fair plan.
"Rien ne vas plus?" We have the luck and the pleasure to be represented at the booth of Cube Audio. This highlight awaits you in hall 3 at booth M09. Unlike in the casino, the player here always has a double, because stereo. It will be awesome.
We look forward to the show ... and you are happy to join us. Your beaudioful team
North German HiFi Days 2019: Hamburg, my pearl.
A lot of news. Well-known names. Friendly faces. Nice snapshots and sniff hi-fi gear. Yes, it was a feast for us. The North German HiFi Days have been the pearl in the north again and at the same time our prelude to the new year of hi-fi.
We had our RÄCK L with 120cm width in Multiplex Hightech Laminate White. A 25 module on a 35 module, with plenty of room for our favorite vinyl. At the top were two of our new LP boards ... they were prototypes, but don't tell anyone. The Reed Muse 1C and also the Audiospecials phonostage Phonolab 1.0 were enjoying it. Among them are the Trinnov Altitude 16 processor and Bohne Audio BA-400 amplifier. At the bottom a lot of vinyl and a Roon Nucleus. Additionally KlangLoft had arrived from Munich and presented high-end hifi-gear of the finest, with components from Aries and other sounded out extras. Among other things the Cube Audio full range drivers were demonstrated. The RuiBorges drive made a statement on the wild oak beaudioful RÄCK.
Of course a big thank you goes to the organizers, all co-exhibitors and you: The many interested visitors with audiophile hi-fi hearts. As we like to say in the north of Germany - Butter with the fish: Thank you Hamburg, my pearl!
Analog-Forum Krefeld 2018
Wow! Just wow. What a show! This time we had some early-stage prototypes with us. You just loved them. Since we love you, we will turn the ideas into real products. Thank you so much for all the input and honest feedback! It is always a pleasure to meet (analog) hifi enthusiasts and make new friends.
This year's setup: Starting with some pretty "Schick" (speak: chic) turntable assembly: A vintage SONY TT combined with the legendary Schick Liebenthal tonearms and headshells, holding prime cartridges. The sound signal was put through Audiospecials magical "decompizing" phono pres. Pre-amplified with AirTight's stunning ATC-3, being powered up to listening / concert level volume by one of the best, yet affordable valve amplifiers … the ATM-1S. One could hear all the beautiful details listening to the Horn-Kultur horn speakers. Very beaudioful.
Westdeutsche HiFi-Tage 2018
Thanks to all our families, friends and visitors. You made the show! It was a great honor for us to showcase our beaudioful RÄCKs. We got some really nice feedback and made new friends. This is to you: Thank you!
This year's setup: Dr. Feickert Firebird with two vintage tonearms provided by Michael of Audiospecials. Followed by their very own and very well sounding phono stage. Giving its signal to the awesome Trinnov Altitude to be finally transformed into the strikingly powerful sound of Bohne Audio's BB-10 fully active loudspeaker.
The beaudioful RÄCK L beautifully performed its job: Being the RÄCK. Providing a solid ground without adding to much visual weight to the components of the setup. Good job!
High-End Munich 2018
Together with well-known brands, like AirTight, PrimaryControl and WolfVonLanga, we showed some of our newly designed beaudioful RÄCKs. They are heavy and rock solid, that is for sure! The different modules created an landscape-like environment for all the carefully selected components of this dream setup. There had been people listening to and admiring our setup almost a full day of the show. Fantastic! Thanks to everyone for giving us feedback and advice. We are already working on add-ons and our next ideas. Stay tuned!